All special presentations are free with admission.
Plan to enjoy these award winning films and special presenters in the Auditorium.
"What the Bleep Do We Know" Presented in the Auditorium at 10:30 Saturday and 3:30 Sunday.
"What The Bleep Do We Know". Click on the picture and view a trailer of the film. This is one of the most successful documentary films of all time. It is a mind-jarring blend of Quantum Physics, spirituality, neurology and evolutionary thought. The Pittsburgh Bleep Group will present the film and lead a discussion about the film and it's inspiring and life changing ideas. Pittsburgh Bleep Group can be contacted at [email protected]
"What we know about the Kecksburg UFO" Presented in the Auditorium at 1:30 Saturday .
Stan Gordon is the producer of the award winning documentary, "Kecksburg The Untold Story." Click on the picture and view a preview. Stan is the author of two new books, "Really Mysterious Pennsylvania," and "Silent Invasion: The Pennsylvania UFO-Bigfoot Casebook." Stan has been featured on numerous TV programs and news shows. Some of his appearances include Unsolved Mysteries, Inside Edition, Evening Magazine, A Current Affair, Fox News Channel, SyFy (Formerly the Sci-Fi Channel), History Channel, Discovery Channel, and Creepy Canada. Stan has also appeared on numerous national and international radio shows such as Coast to Coast.
Bruno Groening, Miracle Healer Presented in the Auditorium 3:30 Saturday & 10:30 Sunday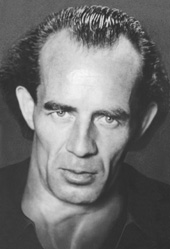 Bruno Groening Circle of Friends will present a documentary film about Bruno Groening, known as the "Miracle Healer" because of the phenomenal healings that began in Germany in 1949. Click on the picture and view a trailer of the film. For many, he was the last hope. Thousands of people came seeking help and then the inconceivable happened: countless sick people became well, the lame could walk and the blind could see again. Healings like these are still occurring in the Bruno Groening Circle of Friends and are medically verified by physicians around the world. Viewers report feeling a power, a tingling or current in their bodies while watching the film and some have reported the disappearance of pain and other forms of suffering.
How Food Fights Illness Presented in the Auditorium 12:30 Saturday & 12:30 Sunday
Janet McKee, Holistic Nutrition is a board certified Holistic Health Counselor and a certified member of the American Association of Drugless Practitioners. Click on the picture and view a clip called Health in a Minute. If you have been waiting to…
Improve thought processes for emotional health and well-being
Improve your eating habits and your health
Reach a weight that is natural for your body
Increase energy and vitality
Discover ways to live a more balanced life
then don't miss her program!
Feng Shui is Easy! Presented in the Auditorium 2:30 Saturday & 2:30 Sunday
Yvonne Phillips, Feng Shui A Pittsburgh Feng Shui expert who has been studying and practicing Feng Shui for 20years. Click on the picture and see a preview. Yvonne is certified with Master Nancilee Wydra of Feng Shui Institute International and has been trained with Grand Master Lillian Too. Her studies are never ending. She also trains, mentors and speaks about Feng Shui.